The Rise of Home Automation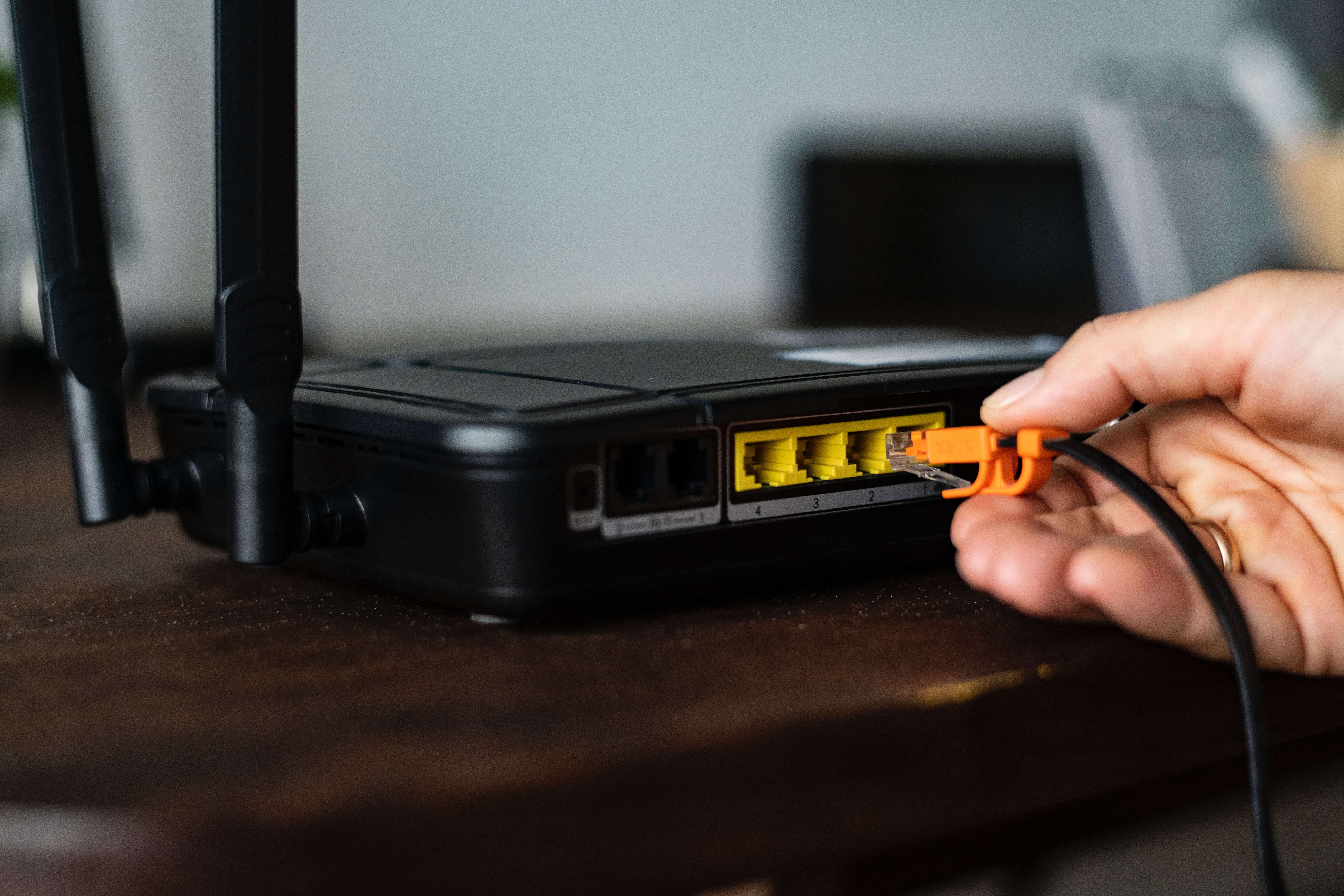 Thirty years ago, smart technology and home automation were relegated to the realms of science fiction, or the homes of the extremely wealthy.
Yet, with the advent of smart home products and systems that are also smart on the wallet, a rise of consumers buying into smart gadgets is at the forefront of the home market.
Smart home technology has increasingly been adopted by Millennials and baby boomers. Starter homes, to senior communities, to apartment complexes must have home automation at an affordable price. The smart home market is set to reach $114 billion by 2025, according to Fortune Business Insights Home Automation Market Report.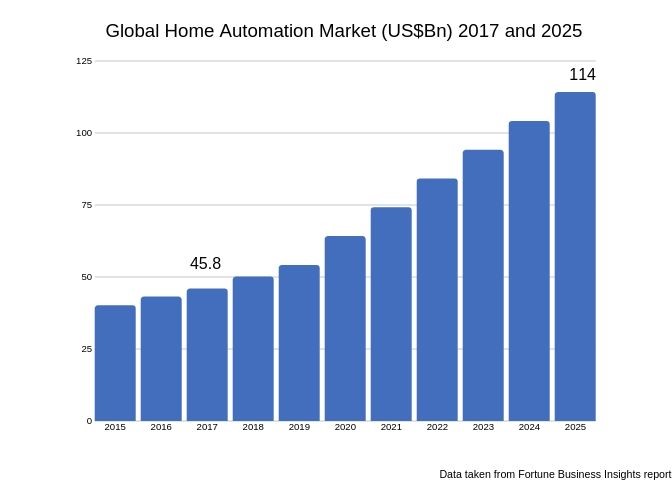 The National Association of Realtors trend report states that among the smart home automation makeup, 43 percent are Millennials, 33 percent between the ages of 33-54, and 24 percent are baby boomers (55+).
In the National Association of Home Builders (NAHB) Leading Suppliers Council newsletter, Graying Love highlights, "We've reached a point where the majority of consumers aren't only willing to invest in it, but they're expecting their next home to be connected."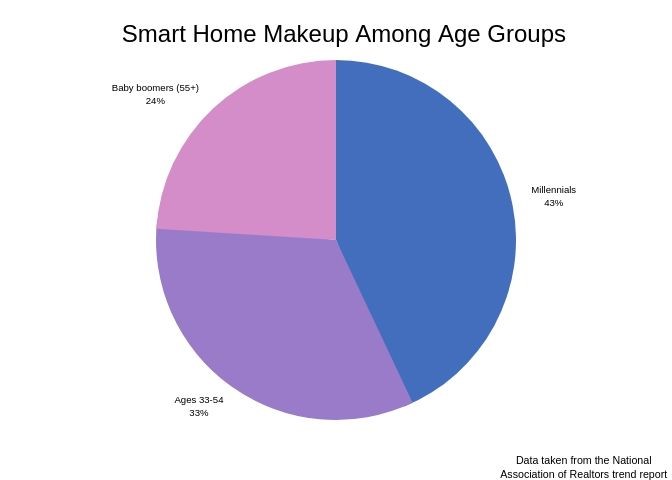 What can consumers expect out of their homes? How can business leaders and builders remain above the fold and give consumers affordable smart gadgets? Learn some emerging home tech trends that you should be deploying:
Smart speakers
A recent trend report by Canalys projects that the global install base for smart speakers in homes will exceed 200 million units by the end of 2019. That's above 82 percent, year-over-year from 2018, which was then 114 million units.
Why such a huge jump? This is due in large part to how consumers are using home automation. They're now controlling their Amazon Echo or Google Home for anything, such as heat or lighting. Consumers are finding it easier to command their smart speakers for such things than it is to use tablets.
The U.S. is majorly responsible for the rise in smart speaker usage. Canalys also predicts that 60 million units will be installed in America alone in 2019. And because Apple's HomePod recently cut prices, this could help it compete with the budget-friendly Amazon and Google smart speakers along with Samsung's version of a Galaxy Home device.
Wifi-connected switches and temperature control
Consumers now want the ability to control the lighting and temperature in their home. Smart lighting is listed as a must for consumers these days, but so are wifi-connected switches. Smart lighting is important to the consumer because it's an effort to save money. In years past, they didn't have a way to control lighting from their phone, or set lights on a schedule all around their home. Now, it's cost effective to have smart lighting in their home.
Smart wifi connected switches make it easier for the consumer. Once set, they can periodically turn on when their not home, so it may ward off intruders while away from home. Consumers can turn off all their lights at once, without having to walk around the house. Temperature control is another key feature in home automation that many don't want to have to worry about. Controlling temperature via wifi is an added bonus to most homeowners and renters, especially when trying to keep the heating and cooling bill to a minimum.
Smart switches are also cost-effective. You can now purchase a good smart light switch for $50 or less. With the cost being so low, more consumers are adopting the smart light switch, which makes sense as many home builders will now be incorporating them into their construction.
Variable smart lighting
Automated variable lighting is on the rise just as smart switches are. Variable lighting is becoming the go-to for consumers and builders alike when making purchasing decisions regarding what type of lighting to buy for a home. Smart bulbs are nothing like their predecessors. They do not stay the same hue that the packages promises. Smart devices wirelessly connect through a switch, smart phones, and other devices like smart speakers.
Smart bulbs dim. They don't have to be dimmed through dimmer switches installed in a home because they automatically come with the capability. The opportunities are endless from chandeliers, to outdoor floodlights, to recessed lighting. Having variable lighting throughout a home is a major plus as they automatically can be adjusted through an internet connection.
Variable lighting is perfect for the modern home because they can be controlled from anywhere. Many smart bulbs have scheduling features that allow the consumer to control the lights even when not at home. This is often a plus when a consumer is thinking about security for home. They also don't have to worry about wasting electricity or draining a bill. Many smart lights come with an app so they can all be controlled at once.
Color changing features are another great way to showcase a new home. Builders and property managers can set the right scene for a potential home buyer by dimming the lights at any hue. Many smart bulbs also come as color bulbs that can be changed up in color through their own app or through smart speakers. Make a build inviting by changing up the colors to a warm yellow hue. Do the walls need some color? Impress the consumer by showing party colors of purple, red, or even blue. They'll be pleasantly surprised to know that their next purchase or rental comes equipped with smart lighting. It will save them time and money in the long run, too.
Some smart lights also come built-in speakers to play music with the right mood. There are also several apps that can configure the lighting with music so they can pulsate and change colors to match the music's mood. Just another plus for the tech-savvy consumer.
Smart video doorbells and smart security
Smart video doorbells are another tech trend increasingly important to the average consumer. It's becoming more important than ever to install a smart security capability in homes these days. According to technavio's Global Smart Doorbell Market report, they predict that the global smart doorbell market size will grow by USD 2.63 billion by 2023. They key driver for this is the market demand increasing for smart locks.
Security dealers understand that smart locks are now becoming a part of a homeowner or renter's lifestyle. One reason for this is that parents want the ability to keep their children safe, while being able to monitor comings and goings of their children via wireless devices. An automated lock or doorbell will do just that. They can even provide a personal user code to the grandparents or caregivers to come and go as they please. Parents can receive a timeline of activity, such as a text telling them that their children have arrived home safely. This is something never seen before home automation.
Smart seniors (ages 55 and up) want to age in place, and are now looking for smaller homes to fit their needs. Safety is a main concern for aging seniors. The convenience of home automation handles everything from lighting to temperature control without the hassle of getting up. Smart locks can ensure that unwanted guests are kept out of their home, while caregivers and emergency providers can enter if they must.
One way apartment builders are separating themselves from the endless amount of apartment buildings available is through home automation. Temperature control and lighting are a priority for most, but smart locks add an extra convenience. Building home automation in with the price of rent is an advantage to the smart renter. Renters do not need to worry about losing keys or letting guests in. Smart home systems have covered the problem.
Conclusion
The rise of home automation is proving to be an advantage to home builders and professionals. In a survey, 72% of millennials are willing to pay $1,500 or more and 44% are willing to pay $3,000 or more to ensure that their home is smart and up to date with these home tech trends. The rise of home automation smart gadgets are adding value to consumers by the month.
From lighting and temperature controls through an app, or smart security cameras that can detect if a burglar or delivery person is at the door. Warming up to features and benefits of home automation pays off by having a stronger chance of meeting the needs of today's consumer, regardless of generation. As home automation grows, builders, engineers, and tech professionals need to be aware of the growing market and the need to please the savvy consumer. After all, including home automation in a build will ensure builders are meeting the needs of every generation in the market for a home.