Safety First!: A Basic Guide to NEMA Enclosures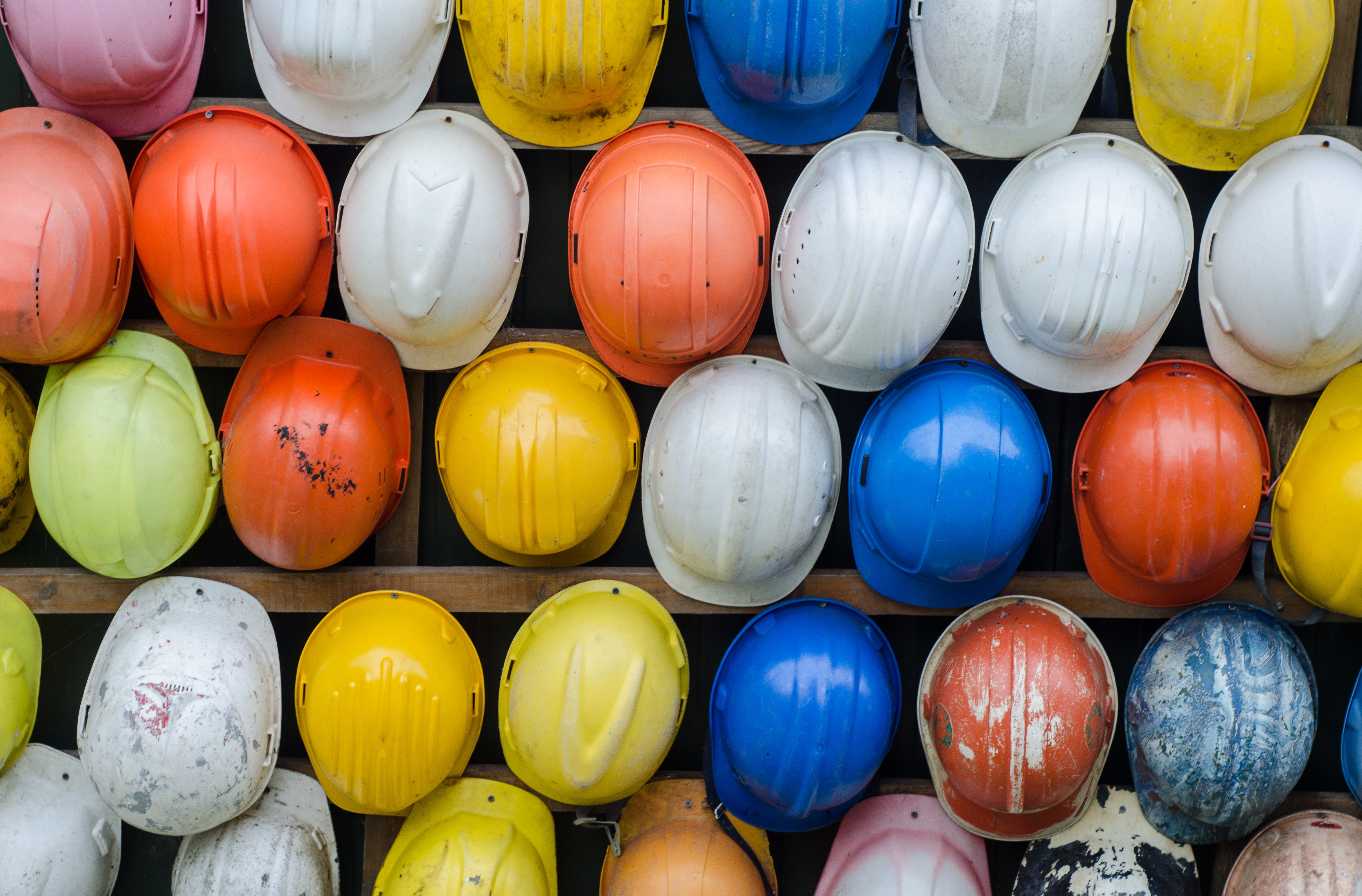 The first entry in our new Safety First! series of articles, is a guide to the sometimes-confusing realm of NEMA Ratings for electrical enclosures.
NEMA stands for the National Electrical Manufacturers Association.  This nationwide group represents electrical equipment and medical imaging manufacturers.  One of its main purposes is to set and publish agreed-upon standards for industrial manufacturers.  Markets NEMA supports include building systems and infrastructure, lighting systems, transportation, utility products, industrial products and medical imaging.  
Electrical enclosures used in industrial applications service particular purposes depending on whether they are installed inside or outside, what elements or conditions it is exposed to. These enclosures are assigned a rating by NEMA. These ratings ensure continuity across the industry, and ensure that the correct level of protection is enabled for safety and security purposes.
This chart defines the ratings, the environment where each is typically used and the standard characteristics of each rating.
| | | |
| --- | --- | --- |
| Rating | Environments | Characteristics |
| NEMA Type 1 | Indoors and under normal atmospheric conditions | General purposeProtects against dust, light and indirect splashingNot dust-tightPrevents contact with hazardous parts |
| NEMA Type 2 | Indoors in cooling and laundry rooms where condensation may be severe | Prevents contact with hazardous partsProtection from dirt, dust, dripping water and light splashingDrip shields for protection from condensation |
| NEMA Type 3 | Indoor or outdoor use Used outdoors in tunnels and subways, on ship docks, and in construction work | Prevents contact with hazardous partsA rubber gasket adds more protection from falling dirt, windblown dust, rain, sleet and snowProtects the contents when ice forms on the enclosure |
| NEMA Type 3R | Indoor or Outdoor use | Prevents contact with hazardous partsProtection from falling rain and ice formationMore protection from water in the forms of rain, sleet, snow or formation of ice on the enclosureMeets rod entry, rain, external icing and rust-resistance design tests |
| NEMA Type 3S | Indoor or outdoor use Used on ship docks, construction work, and in tunnels and subways | Prevents contact with hazardous partsProtection from falling dirt and windblown dustMore protection from water in the forms of rain, sleet, snow or formation of ice on the enclosureThe external mechanism can remain operable when ice forms on the enclosure |
| NEMA Type 3X | Indoor or outdoor use Used on ship docks, construction work, and in tunnels and subways Commonly used near salt water | Prevents contact with hazardous partsProtection from falling dirt and windblown dustMore protection from water in the forms of rain, sleet, snow or formation of ice on the enclosureThe external mechanism can remain operable when ice forms on the enclosureProtection from corrosions |
| NEMA Type 3RX | Indoor or outdoor use Commonly used near salt water | Prevents contact with hazardous partsProtection from falling dirtMore protection from water in the forms of rain, sleet, or the formation of ice on the enclosure The external mechanism can remain operable when ice forms on the enclosure Protection from corrosions |
| NEMA Type 3SX | Indoor or outdoor use Commonly used near salt water | Prevents contact with hazardous partsProtection from falling dirtMore protection from water in the forms of rain, sleet, or the formation of ice on the enclosure The external mechanism can remain operable when ice forms on the enclosure |
| NEMA Type 4 | Indoor or outdoor use Ship docks, dairies and in breweries | Prevents contact with hazardous partsProtection from falling dirtMore protection from water in the forms of rain, sleet, or the formation of ice on the enclosure The external mechanism can remain operable when ice forms on the enclosureWatertight (weatherproof), meaning it must exclude at least 65 GPM of water from 1-inch nozzle delivered from a distance not less than 10 ft for 5 minutes |
| NEMA Type 4x | Indoor or outdoor use Ship docks, dairies, in wastewater treatment plants, and in breweries | Prevents contact with hazardous partsProtection from falling dirtMore protection from water in the forms of rain, sleet, or the formation of ice on the enclosure The external mechanism can remain operable when ice forms on the enclosureWatertight (weatherproof), meaning it must exclude at least 65 GPM of water from 1-inch nozzle delivered from a distance not less than 10 ft for 5 minutesCorrosion resistant |
| NEMA Type 5 | Indoor use Steel mills and cement plants | Prevents contact with hazardous partsProtection from falling dirt and settling airborne dust, lint, fibers and flyingsDust-tight – provided with gaskets or equivalent to exclude dustProvides a degree of protection from dripping and light splashing water |
| NEMA Type 6 | Indoor or Outdoor use Quarries Mines Manholes | Prevents contact with hazardous partsProtection from falling dirtProtection from hose directed water and the entry of water during occasional temporary submersion at a limited depthUndamaged by external formation of ice on the enclosure |
| NEMA Type 6P | Indoor and Outdoor use Quarries Mines Manholes | Prevents contact with hazardous partsProtection from falling dirtProtection from hose directed water and the entry of water during occasional prolonged submersion at a limited depthUndamaged by external formation of ice on the enclosureSubmersible in water or oil |
| NEMA Type 7 | Indoor use in Hazardous (classified) locations | Designed to contain and internal explosion without causing an external hazardUse in locations classified as Class I, Division 1, Groups A, B, C, and D as defined in NFPA 70 |
| NEMA Type 8 | Indoor or outdoor use in Hazardous (classified) locations | Designed to prevent combustion through the use of oil-immersed equipmentUse in locations classified as Class I, Division 1, Groups A, B, C, and D as defined in NFPA 70 |
| NEMA Type 9 | Indoor use in Hazardous (classified) locations | Designed to prevent the ignition of combustible dustUse in locations classified as Class II, Division 1, Groups E, F, or G as defined in NFPA 70 |
| NEMA Type 10 | Indoor or Outdoor use Mines | Designed to contain and internal explosion without causing an external hazardMeets to requirements of the Mine Safety and Health Administration, 30 CFR, Part 18 |
| NEMA Type 11 | Indoor or outdoor use | General purpose product – has a wide range of potential usesDo not use in hazardous locationsProtects against the corrosive effects of liquids and gasesMeets drip and corrosion-resistance tests |
| NEMA Type 12 | Indoor use | Constructed (without knockouts) Provides protection against hazardous partsProtection against falling dirt and circulating dust, lint, fibers and flyingsProtection from dripping and light splashing water or noncorrosive liquidsMeets drip, dust and rust resistance tests |
| NEMA Type 12k | Indoor use | Constructed (with knockouts) Provides protection against hazardous partsProtection against falling dirt and circulating dust, lint, fibers and flyingsProtection from dripping and light splashing water or noncorrosive liquidsMeets drip, dust and rust resistance tests |
| NEMA Type 13 | Indoor or outdoor use | Constructed (with knockouts) Provides protection against hazardous partsProtection against falling dirt and circulating dust, lint, fibers and flyingsProtection from dripping and light splashing water or noncorrosive liquidsProvides protection against the spraying, splashing and seepage of oil and non-corrosive coolantsMeets oil inclusion and rust resistance tests |
Have a question, or an idea for an article? Ask in the comments below, or reach out to us on Social Media!
https://www.facebook.com/DoSupplyCompany
https://twitter.com/DoSupplyCompany
https://www.linkedin.com/company/dosupply-inc